OUR STORY
The Liansin Spirit ­ "Exquisite in Every Grain".At Liansin, we have trained a team of experts to uphold our principle by providing excellent quality products to our customers at all times. "The Best Rice Under One Roof" is our motto. Hence, we make sure to provide the best service and care to our customers to express our appreciation. And we are proud to be known as the people's trusted rice brand of Sarawak.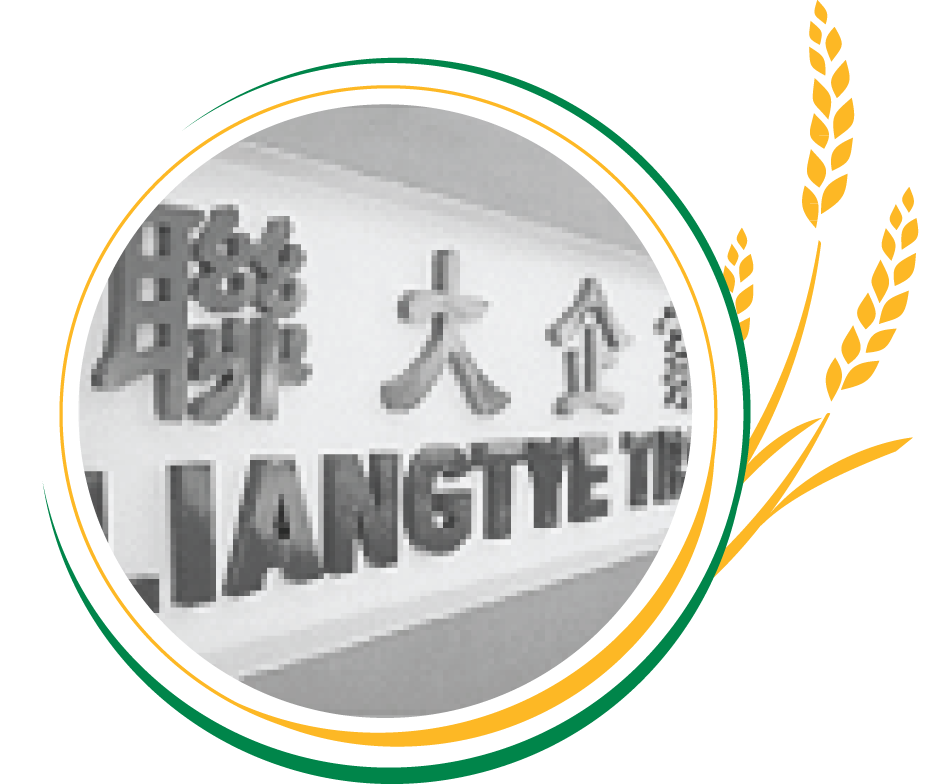 Liansin Group Established on
14​th​ June 2002.
On 14th June 2002, Liansin Group opened its door for business.In a short period of time, we managed to become one of Sarawak's leading rice distributors. We have a handful of house brand rice products that has become popular among the regions of Sarawak. The reason is because we don't hold back when it comes to investing on our production lines. We want only the best machineries to do the sorting, packing, and sanitizing. Good efficiency comes good performance. And we do this to show our customers ­ you that we care and appreciate your trust and support.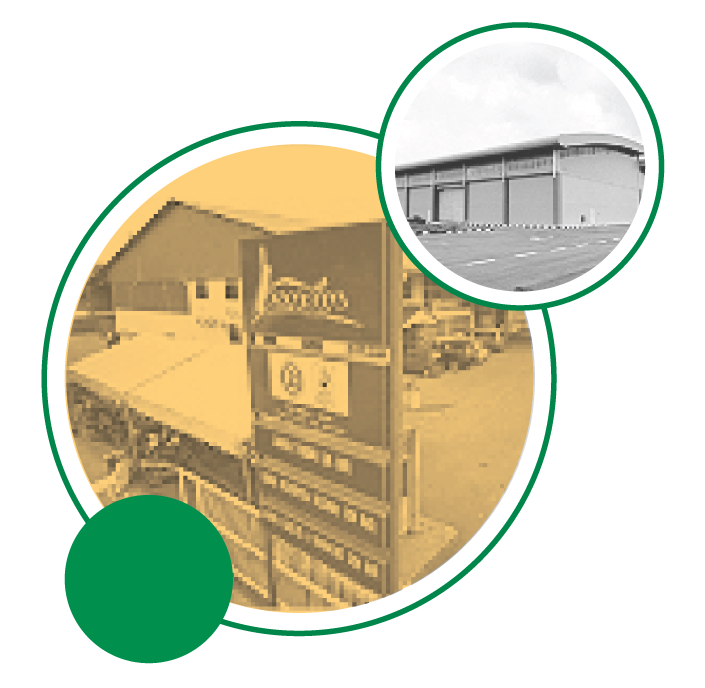 Liansin is constantly coming up with new and improved attractive packaging designs to keep up with the times and trends. We want to stay ahead of our competitors by using this method to let consumers spot our products from afar. This way, we are able to increase our sales, gain positive feedbacks, and elevate our business. With this brilliant marketing strategy, we have our team of experts to thank. They are the reason in making Liansin the leading rice distributor in Sarawak.
Heard of Mr. Thai, Chrysanthemum, Butterfly, Liansin Fresh, Cap Amoi, Uncle Tan, 3A Boy, Padi Gedong? We are sure these would not come as strange to the people of Sarawak. In other words, Liansin's line of house brand rice products have become the choice of many, especially the housewives.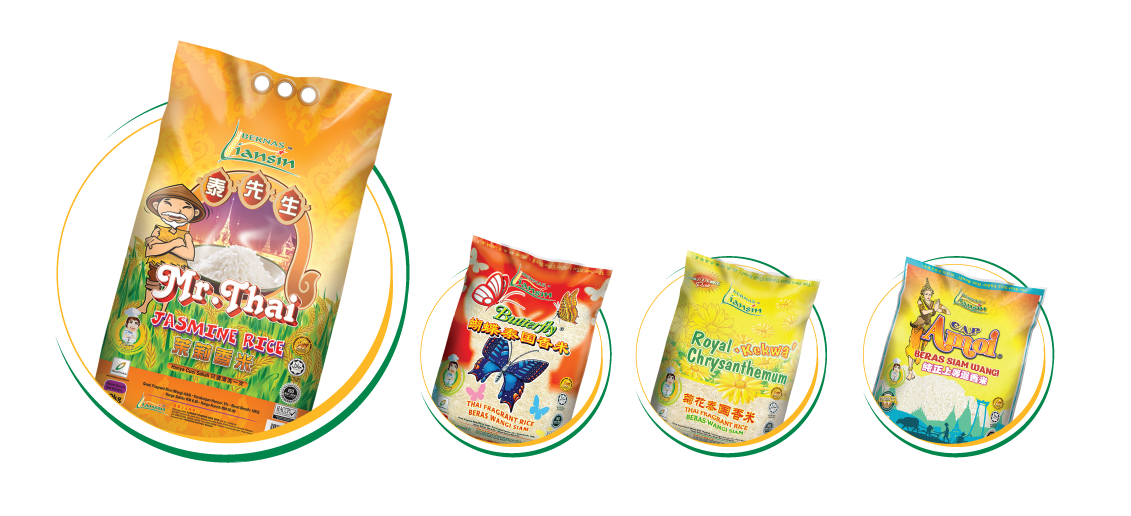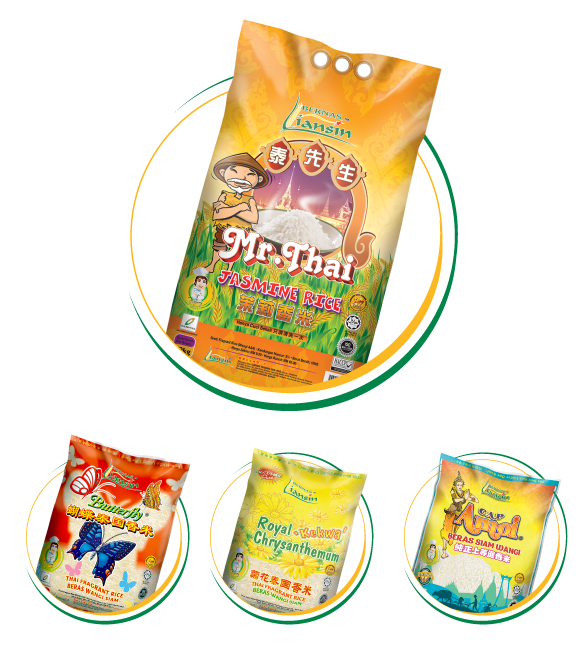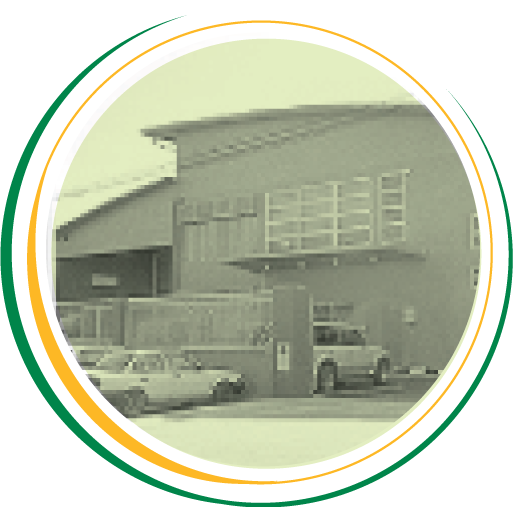 Venturing into Sibu Market
Liansin Group is situated in Kuching, Sarawak. For years we have been trying to expand our business to other regions of Sarawak but failed. Until 2004, we were finally able to venture into Sibu's market by emerging with Liang Tye Trading Sdn Bhd. With the help of Liang Tye Trading, the number of personnel has increased from less than 10 staff to over 40 staff members today. Most importantly, our products were favored by the people of Sibu.
ISO Certification
We are keen on maintaining the quality of our products. Hence, we make sure that our products are well certified. Our supportive and trusting customers have allowed us to pass inspection and receive the ISO 9001:2000 quality management certification on August 2004. A quality assurance certificate was given by Bernas in the events that followed.
The commitment to quality has resulted in the company getting the coveted ISO 9001:2000 Quality Management Certifications in August 2004.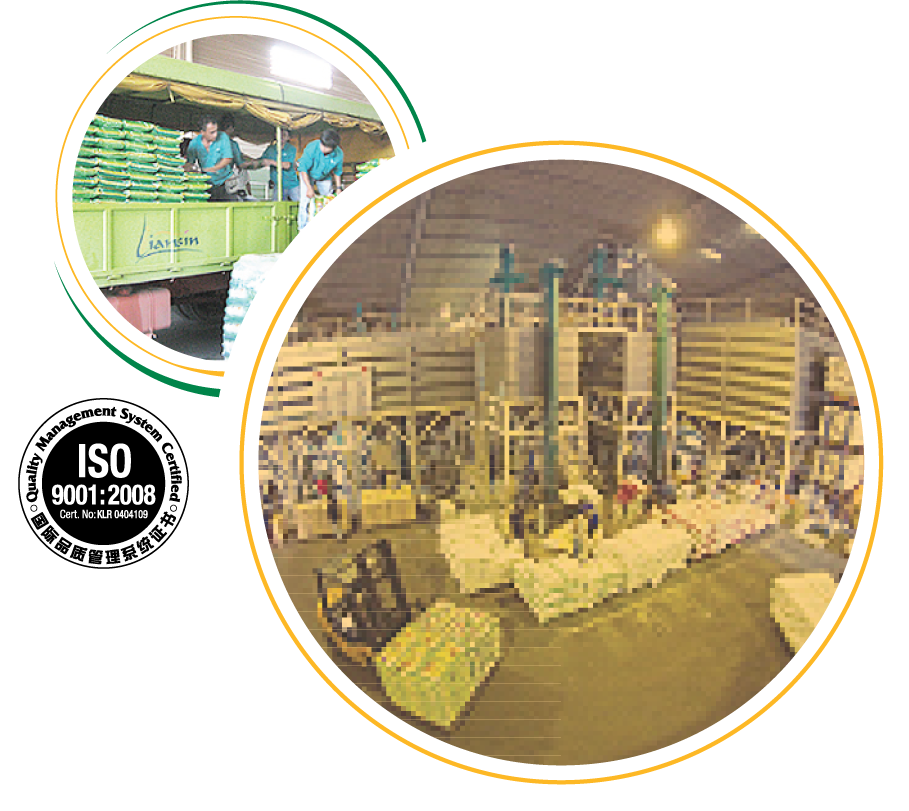 Liansin's Business Expands Each Day
On July 2005, Beras Corporation Sdn Bhd officially became a shareholder of Liansin Group which made Liansin's economy expand dramatically. We were more capable of elevating our brand image, increase sales and raising the quality of our rice products. This joint venture allowed us to seek endless possibilities and stay motivated.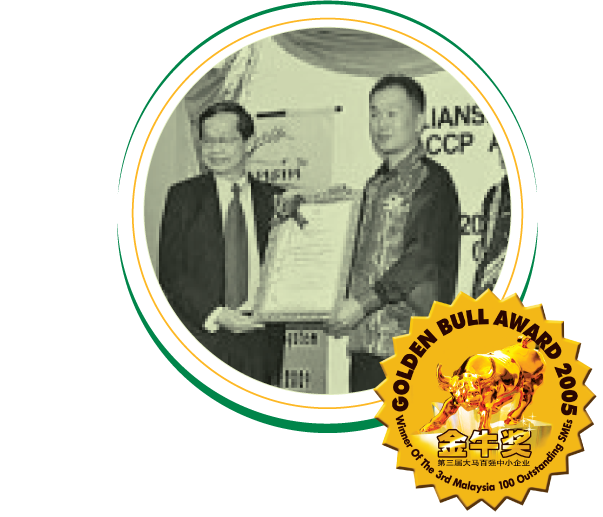 Received Golden Bull Award on August 2005.
Liansin Group received two certifications in the same year with the HALAL certificate first being awarded. The Golden Bull Award was received around August 2005. It is an international award that honours outstanding business establishments. With an award like this and our high quality products, that certainly brings reassurances to the consumers.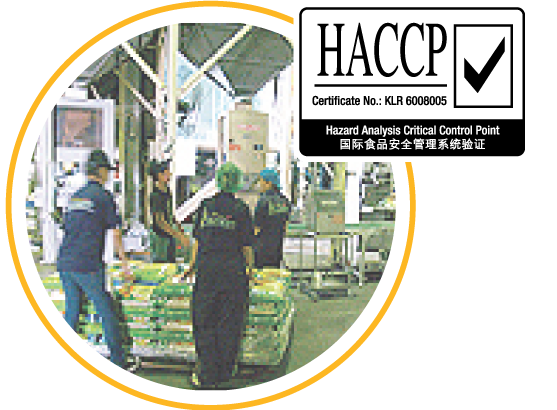 HACCP Award
With our strict requirements for food safety, we received the HACCP Certificate in 2008. In order to receive the HACCP approval, food products must go through various of tests and analysis before they can be sold to the public. Food tests cover various aspects from nutrition, raw materials, to chemicals, and even substances to ensure everything stays within the safe zone. Once again, we received the HACCP approval. We want our products to be top quality, so that our customers can eat without worries.
Venturing into Miri and Bintulu Market
Although faced with limited resources, we at Liansin have always hoped to expand our business to Miri and Bintulu. And we are proud to announce that we succeeded on 30th September 2010 by emerging with Tong Seng Huat Rice Trading Sdn Bhd both situated in Miri and Bintulu. With this joint venture along with our establishment in Kuching and our joint venture with Liang Tye Trading Sdn Bhd in Sibu, we became the leading rice distributor in Sarawak.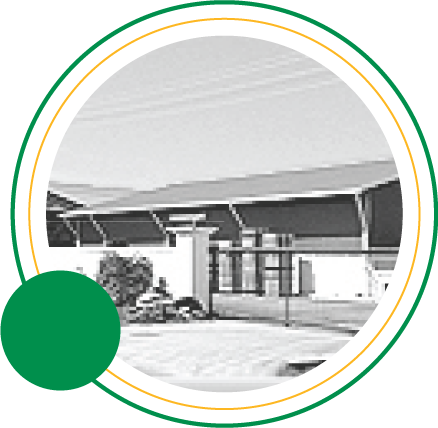 Enhanced Image for Upgraded Quality
At Liansin, we are restless when it comes to the pursuit of perfection. By revamping our brand image and our rice product packaging design, we came up with a unified design element that not only gave us our identity but also originality. Our new and improved Liansin Logo has been modernized without compromising any of its characteristics while retaining some previous features. These features complete our logo: The colour green signifies health and assurance. The rice grain justifies the purpose of our business. And the red star stands for trustworthy and quality of Liansin's rice products.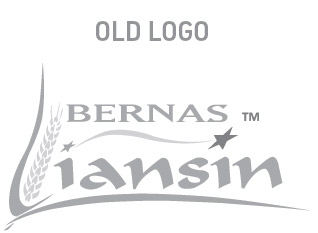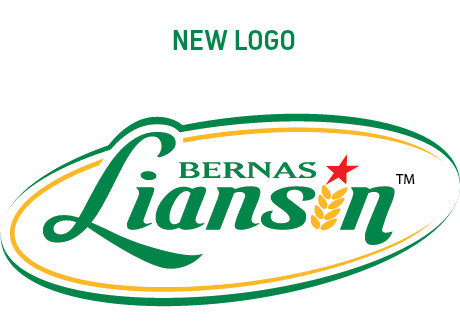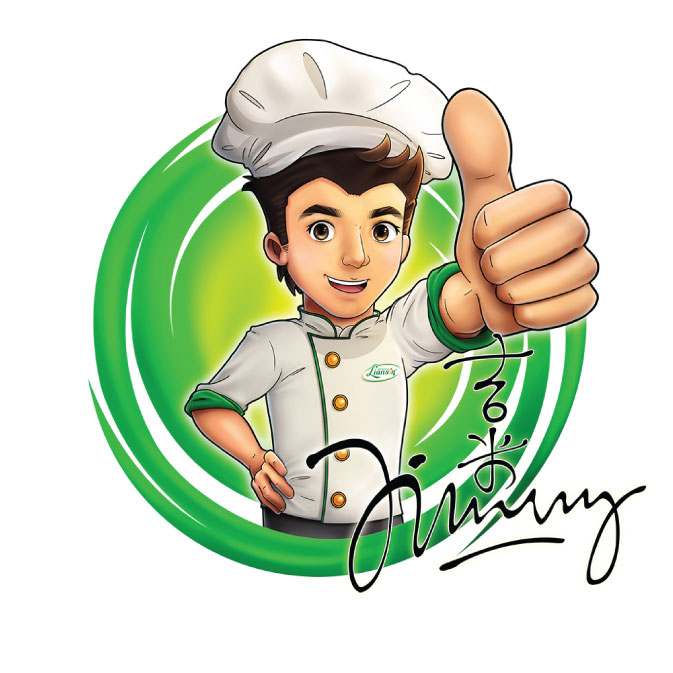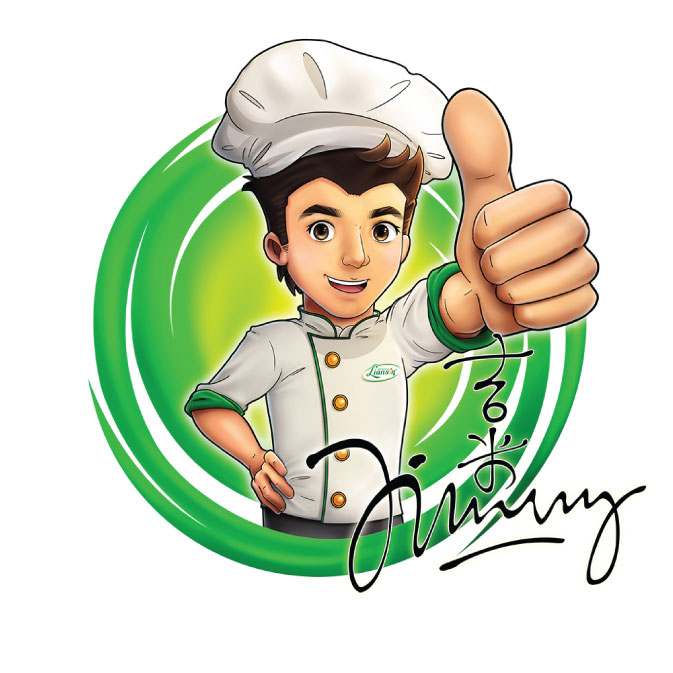 Jimmy's New Image.
Jimmy, the chef plays an important role as he is both Liansin's mascot and brand ambassador. During the process of Jimmy's facelift, we gave him a friendlier, energetic look without losing any of his charms and professional characteristics. The new Jimmy will also play a part in Liansin's revamped brand image.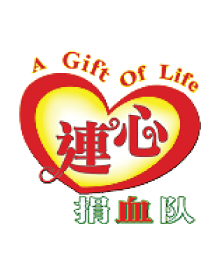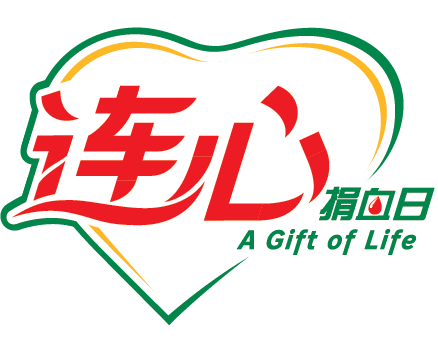 A Gift Of Life Blood Donation New Image.
We at Liansin believe in the spirit of "give­and­take". That is why we support the idea of donating blood. In hopes of giving back to the people of Sarawak, we are constantly organizing blood donation campaigns. By doing so, we recreated and improved the A Gift of Life Blood Donation logo with a friendlier approach.
We continue to improve and strive forward.